💠 This weekend you can find Xûr hanging out at the Watcher's Grave on Nessus and Trials is live on Distant Shore. Get a more detailed look at Xur and Trials below!
---
__
A peddler of strange curios, Xûr's motives are not his own. He bows to his distant masters, the nine. (Note: Xur offers random rolls on all armor.)
Departs: Tuesday, Jun 08 @ 10AM Pacific
Where is Xur? Watcher's Grave (on Big Tree), Nessus (The green arrow below is Xur's location)
Exotic Armor – 23 LS (Random Rolls are available)
Exotic Weapon – 29 LS (Random Rolls are available)
Other Items
Exotic Engram (97 LS)
An engram with a predestined outcome. Contains a new Exotic if any remain to be collected; otherwise, it contains a random piece of Exotic armor. This item can be purchase only once per week, per account.
Exotic Cipher Quest (No Cost)
Complete strikes or win matches in Crucible or Gambit. Extra progress is awarded for more challenging activities and for succeeding with clanmates. Reward: Exotic Cipher Present it to Xûr or the Monument To Lost Lights to receive a reward. You can only hold 1 of this item at a time. (Available on a weekly cadence)
More Info
Xur Graphic: kyber3000.com/Xur | Post: kyber3000.com/Xurpost
Reddit: Xûr Mega-thread via r/DestinyTheGame
---
__
TRIALS OF OSIRIS // 3V3 COMPETITIVE MODE
Compete in a fireteam-required event version of Elimination. Earn as many wins on a ticket as you can. Three losses and you're out. 
Ends: Tuesday, Jun 08 @ 10AM Pacific
Rewards:
Map: Distant Shore
Callout Maps by @R3likt
Trials Graphic: kyber3000.com/Trials | Post: kyber3000.com/Trialspost
More Info: View Guides, Rewards, and More for Trials | Trials Help Article via Bungie
Reddit: Trials Mega-thread via r/DestinyTheGame
---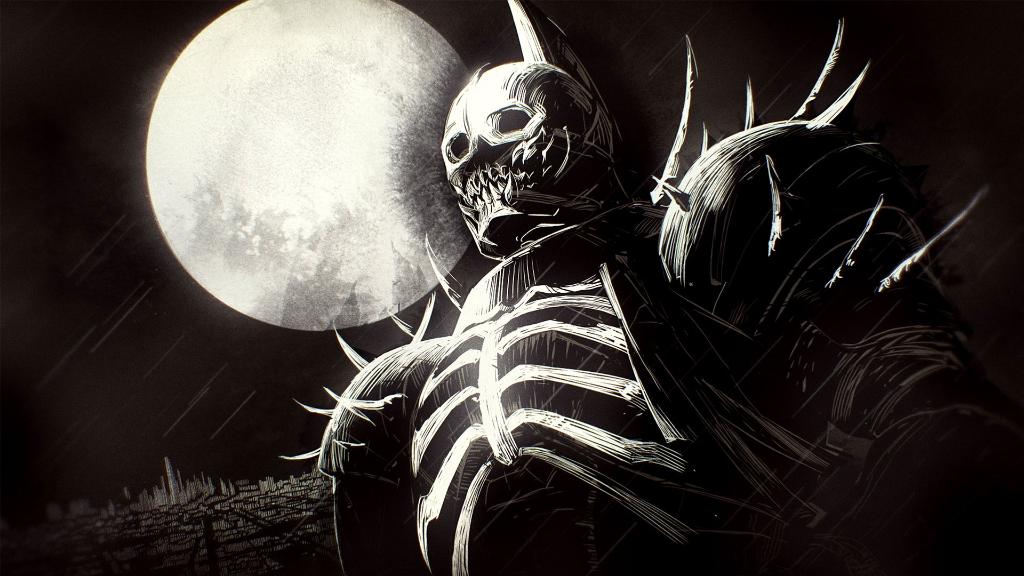 __
Heroes and villains are all a matter of perspective. Mithrax tells the Eliksni bedtime story of the monster known as "The Saint".
Learn more: bung.ie/splicer
Destiny 2: Season of the Splicer – "The Saint" Bedtime Story by Destiny2
---
__
Here is a look at some Stasis gameplay changes that arrived with Hotfix 3.2.0.3:
ABILITIES
General Stasis
Stasis Freeze
Reduced duration of all non-Super freezes vs. players to 1.35s.

Note: This freeze is too short to break out of, so breaking out is now only possible when frozen by a Super.

Reduced Special-weapon, Heavy-weapon, and Light-ability bonus damage vs. frozen players from +50% to +5%.
Stasis Slow
No longer reduces weapon accuracy.

Now increases weapon flinch when under fire.

No longer suppresses class ability and air moves (e.g., Icarus Dash).

Known issue: The Stormcaller's Ionic Blink is still suppressed when slowed. We plan to address this in a future release. 

Reduced movement speed penalty while slowed by ~20%.
Whisper of Hedrons Fragment
No longer increases weapon damage after freezing.
Now increases weapon stability, weapon aim assist, Mobility, Resilience, and Recovery after freezing.
Whisper of Rime Fragment
No longer provides overshield while in Super.
Coldsnap Grenade
Seeker no longer tracks targets after initial target acquisition.
Increased arming duration before seeker spawns from 0.3s to 0.8s.
Reduced detonation radius vs. players from 3m to 1.5m.
Now bounces off walls and detonates on the ground.
Titan Behemoth
Shiver Strike
Reduced flight speed and distance.
Reduced knockback vs. players.
Removed slow detonation on player impact.
Cryoclasm
Now requires the Titan to sprint for 1.25s before activation when not in Super.
Removed cooldown.
Howl of the Storm
Reduced angle of initial freezing/damage cone.
Reduced crystal-creation freezing radius.
Slowed down sequence of crystal formation to allow victims more opportunity to escape.
Now spawns a small crystal on walls if performed into walls.
Glacial Quake
Reduced heavy slam vertical freeze range vs. players.
Reduced damage resistance from 50% to 47%.
Hunter Revenant
Withering Blade
Reduced slow duration vs. players from 2.5s to 1.5s.
Reduced Whisper of Durance slow-duration extension vs. players from 2s to 0.5s.
Reduced damage vs. players from 65 to 45 (after one bounce reduced further to 30).
Reduced projectile speed by 10%.
Reduced tracking after bouncing off a wall.
Winter's Shroud
Reduced slow duration vs. players from 2.5s to 1.5s.
Reduced Whisper of Durance slow-duration extension vs. players from 2s to 0.5s.
Touch of Winter
Coldsnap seeker no longer has increased movement speed or travel distance.
Coldsnap seeker now spawns a small Stasis crystal on detonation.
Warlock Shadebinder
Penumbral Blast
Reduced tracking and proximity detonation size and tracking vs. players.
Reduced freeze radius vs. players when impacting the environment from 2.7m to 1.5m.
Iceflare Bolts
Seeker now only chains once when spawned from a player shatter.
Winter's Wrath 
Freezing-projectile tracking strength now ramps down to 0 after 2s of flight.
---
__
News and Updates
Helpful Info
Hotfix 3.2.0.3
Hotfix 3.2.0.3 was released Thursday, June 03. Click here for a full list of patch notes. Here are some issues that were fixed:
The Empty Tank Lost Sector will now correctly reward leg Exotics when they are advertised.
The Archon's Thunder Machine Gun and Riiswalker Shotgun can now be acquired from Lord Saladin, Iron Engrams, Bounties, or post-match Iron Banner rewards.
Stasis subclass balance changes.
Photosensitivity Notice
Recently, Bungie has seen reports of certain in-game effects impacting photosensitive players and they appreciate everyone who notified them of these issues.
In addition to an in-game notice that was distributed this week, Bungie is working on adding a permanent notice as part of the End User License Agreement (EULA) as well as adding notices to the sell text on the online stores where the game is distributed.
Bungie is getting started by looking into player reports and addressing issues related to specific effect combinations. Due to the complex nature of these changes, they are targeting a patch for later this year. Bungie will let players know when they have more to share. They plan to use the knowledge from these fixes to refine our best practices moving forward.
Teleporting Enemies Update
As mentioned in a previous TWAB, Bungie has been noticing more "teleporty" enemies since the launch of Beyond Light. This past Tuesday, Bungie tweaked the outgoing bandwidth limits that the servers use in order to provide more capacity for them to network data about what AI are doing to players. Bungie believes that this will reduce significant source of AI teleporting across the game. Note that certain activities will still have some teleportation issues that will not be affected by this change.
PC Performance Update
Since Beyond Light shipped, players on PC have been experiencing less than ideal performance. Here is an update from our game performance team about PC performance updates:
Performance testing and optimization on PC is very complex due to the different combinations of hardware, software, and in-game settings. With the release of Beyond Light, we made some major engine changes while working from home. One of the unfortunate consequences of working from home is that we no longer had access to our PC compatibility lab to do in-depth testing on the performance impacts of our changes. Partially as a result of this, the update introduced regrettable performance decreases on some PC configurations – some configurations more than others.
Bungie has been working on making improvements with every release since then, even though it doesn't always show up in the patch notes. Their work has been slow, as they have been forced to rely on their external partners and metrics from the live game. What this means in practice is that Bungie makes optimizations that seem effective based on their internal tests, but they do not know if they'll be helpful more widely until they receive feedback from the labs at external partners (such as AMD) or from you when you play the game.
Today, the game's performance is close to what it was before Beyond Light for some PC configurations. Because of the difficulty in predicting how much each change will improve performance, Bungie has been reluctant to promise a fix, even though they are making regular performance optimizations.
They are aware of these problems and are continuing to work on them and are optimistic about the future.
Expunge Rewards
Last week, the new Expunge activity was released. Players noticed that they weren't receiving Pinnacle rewards that were highlighted in the Seasonal calendar. This activity won't grant Pinnacle rewards until the Weekly Challenge is added on June 15 and they are updating the articles and calendar to reflect this better.
Help and Info
Known Issues List  |  Help Forums  |  Bungie Help Twitter
---
__
NEXT WEEK IN DESTINY!
Hunt with the pack as Iron Banner returns!
Enjoy boosted Valor all week long!
Shaxx brings Clash to the Crucible.
Break into prison in the Warden of Nothing Nightfall.
---
__
Starts: Tuesday, June 08 @ 10AM Pacific
Ends: Tuesday, June 15 @ 10AM Pacific
Lord Saladin returns next week for a renewed round of Iron Banner. Things might feel a little different, as Bungie released a new round of Stasis tuning on Thursday, June 03. If you're aiming to get a little higher in the Pinnacle Power band, make sure to complete some Iron Banner bounties as they'll provide Pinnacle-powered rewards.
Last Iron Banner, the Riiswalker Shotgun and Archon's Thunder Machine Gun were introduced through a Seasonal quest. Bungie quickly identified an issue where these new tools of destruction weren't available through alternate means.
---
__
FASHION SHOW CONTEST
Think you've got the best look in the community? Let's see if you can prove it and earn yourself this eye-catching fashion emblem.
How to Enter?
Dress up!
Throw together a mix of awesome armor and sweet shaders to create a set that you believe is a winner.
Submit a screenshot! 
Snag a photo of your Guardian in the Guardian Appearance screen showing your armor set and shader selections.

Providing an additional picture of your Guardian in the wild is not required but may get you some bonus points.

Submit your photo on Twitter or Instagram with #SplicerFashionShow to enter.
Bungie will be sharing winners from June 7 through June 12 from @DestinyTheGame. If you win, one of Bungie's community managers will reach out so they can hook you up with a sweet emblem.
---
To stay up-to-date with gaming infographics/posts, news and updates, enter occasional giveaways and more, make sure to join Kyber's Community Discord! As a reminder, you may always view graphics and post at kyber3000.com/Links. All graphics and posts are updated here every week so you may bookmark that link to have easy access to graphics and posts for Destiny 2.
I hope you all have a good weekend!!
  Kyber (Kimberly)
Note: This year I will be donating at least $50 to the GCX + Bungie Charity for St. Jude on behalf of our community (I plan to giveaway the emblem if it is in the form of a code, if it goes directly to my account then I will not be able to do that but will giveaway a different emblem code in its place). Stay tuned for more details!
---
__
EPIC GAMES MEGA SALE 2021
Save up to 75% on select games and get your Epic Coupon! Sale ends June 17. Sign in to your Epic Games account, click 'GET MY EPIC COUPON' to claim one $10 Epic Coupon. Save on all titles $14.99 or more!
Claim Frostpunk for FREE on the Epic Games Store now!!
If you would like to support me when buying games on the Epic Games Store, enter creator tag Kyber3000 at checkout and I will get a small commission on each purchase. Thank you to all of you that chose to use my code! 💙
---


🤍 FOLLOW & SUPPORT KYBER

Twitter | IG | Discord | Support | Amazon | Epic G

ame

s Store 

Note: If you want to support me when buying games on the Epic Games Store, enter code Kyber3000 at checkout and your purchase will support me (commission is usually about 5% of the sale). You can also support me when signing up for Amazon/Twitch Prime or when purchasing eligible items using my Amazon Affiliate link. Your support is greatly appreciated, thank you!