⚠ NOTE: Check back periodically after Trials goes live @ 9 AM Pacific every Friday to find out what the drops are! (Note: Drops are not on a set/known weekly rotation, however as soon as drops for wins 3,5,7 and Flawless are confirmed they will be updated on this page!).

---
__
TRIALS OF OSIRIS // 3V3 COMPETITIVE MODE
Arrives: Tuesday, Jan 15 @ 9 a.m. PST
Departs: Tuesday, Jan 19 @ 9 a.m. PST
Rewards:
NOTES: During the first four weeks, the Flawless chest will drop an Adept Weapon. The fifth week will drop an armor piece, with subsequent weeks switching the rewards back and forth between Adept weapons and armor as previously mentioned here by Bungie. Adept weapon mods will drop each week.
Map: Pacifica
Trials Graphic: kyber3000.com/Trials | Post: kyber3000.com/Trialspost
More Info: View Guides, Rewards, and More for Trials | Trials Help Article via Bungie
Reddit: Trials Mega-thread via r/DestinyTheGame
Have a great weekend!
-Kyber
---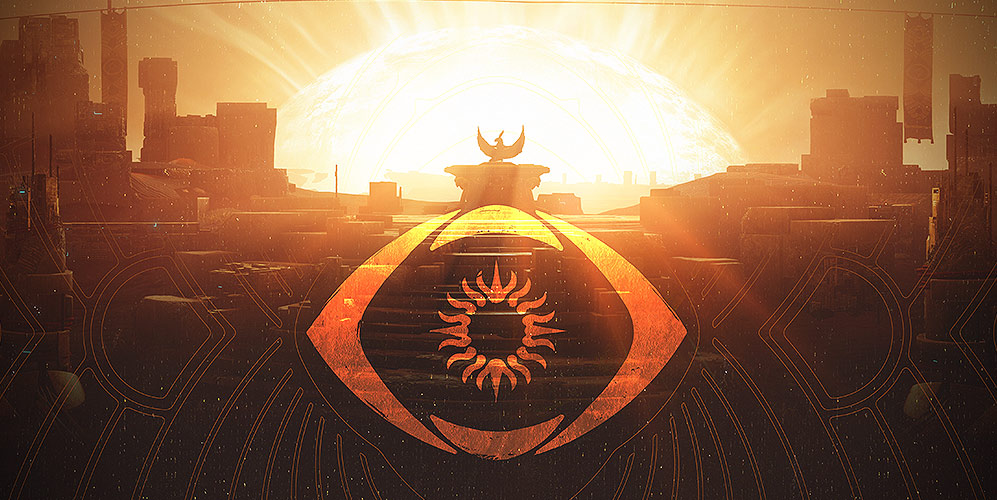 __
TRIALS INFO
For everyone not familiar with Trials of Osiris, here's a quick rundown of what to expect. The game mode is 3v3 Elimination, using the same rules showcased in the last few Seasons. The key difference is that Saint-14 will be calling the matches, and now your Power matters. You must be 960 Power to participate. Your Trials Passage, or "card" is your ticket in. Try to get as many wins as possible before you hit three losses and have to start over. Earn a flawless victory by winning seven matches with no losses. You can reset your Trials Passage at any time by accessing the item in your quests, or on the Trials of Osiris activity node.
One change from the previous Trials of Osiris is that there are no Boons that you will need to purchase and apply. Instead, there will be five different Trials Passages you can choose from that offer different bonuses built in like forgiving one loss per run or granting bonus experience from wins that increase with the number of wins on a ticket.
Players will also be able to earn Trials Tokens to turn into Saint-14 to increase their reputation and earn Trials Engrams. Any Tokens that a player doesn't spend that week will be removed when Trials ends at the next weekly reset so spend them if you got them.
Get more details on these features and how Trials of Osiris will work in Bungie's full Trials of Osiris help article. | View Currently Known Issues on Bungie.net
Source: Bungie Website
---
__
REWARDS
Adept Weapons:
Adept Mods:
Weapons:
Armor:
Misc:
Flawless Emblem Rewards:
By using specific emblems granted from the Flawless Chest, players can earn unique stats as they complete more passages within the activity. Bungie also introduced a way for Guardians to identify themselves as Lightmakers or Lightbreakers.
Lightmakers: With the "Light for the Lost" Emblem equipped, help Guardians to their first ever flawless passage. You can be identified by white glows on your Flawless armor.
Lightbreakers: With the "Flawless Empyrean" Emblem equipped, reach seven wins on a passage, and then continue winning matches. You can be identified by red glows on your Flawless armor.
Bungie Rewards 
You don't need to go flawless in to have flawless style. After only one win, you'll unlock the ability to purchase an exclusive Trials of Osiris hat! If you do go flawless, you can match your armor's shine with the shine of the exclusive Trials of Osiris flawless pin.
Both offers end with the conclusion of Season of the Worthy. Be sure to claim your free Powerful Engram available to all accounts who can access Bungie Rewards.
Visit Bungie.net/Rewards for details.
---
__
GUIDES AND MEDIA
Trials of Osiris start time, rewards, and more explained by msn.com
Click here to view helpful Crucible Callout Maps by @R3likt
---
__
BUNGIE SECURITY TEAM
In preparation for Trials of Osiris, the Bungie security team has been hard at work protecting the integrity of the Crucible. Bungie is always working to improve their defenses against cheats and other malicious activity. Recently, they have improved their methods for combating those who feel like they don't have to play by the rules. Bungie will be keeping a close eye on Trials of Osiris, where the stakes are even higher.
New server-side security features have been deployed specifically for Trials of Osiris, and Bungie has hardened their network layer to make it more resilient to network manipulation. They have also increased their staffing to be able to handle the review and banning of cheaters.
Because the ongoing battle with cheating is fought primarily with information, Bungie cannot go into exact details on our methods which might tip off would-be cheaters on ways to get around them. Bungie can assure you they take cheating seriously and will continue to work to both prevent it and punish any offenders.
If you do come across anyone you suspect of cheating, please report them in-game as well as online with the Suspected Cheater Report Form.
Source: Bungie Website
---

__
TRIALS OF OSIRIS GUIDE VIA BUNGIE.NET
Get to the Lighthouse
Earn exclusive rewards in Trials of Osiris by defeating other teams of three in this weekly Elimination playlist and gain entry to the Lighthouse.
Starts: Every Friday
Ends: Every Tuesday
Entry Requirements:
🗹  Power 960+
🗹  Trials Passage
🗹  Premade Fireteam

Trials Vendor: Saint-14
Saint-14 is the Trials of Osiris vendor, residing full time in the Tower Hangar with his pigeons and ship.
When the Trials of Osiris playlist becomes active each week from Friday to Tuesday, Saint's inventory will update with Trials Passages, Bounties, and the option to turn in Trials Tokens.
Trials Passages
There are five unique Passages that can be bought from Saint-14 which offer their own mechanics. Each Passage will track wins and losses in a single Trials run. If three losses appear on a Passage, players will be restricted from the activity and have to either reset the Passage or purchase a new one.

Mercy
Always available
Forgives one loss per run.

Ferocity
Always available
With zero losses,

your Third Win grants a Bonus Win.

Confidence
Unlocks after going Flawless
Grants a bonus reward from the Flawless chest.

Wealth
Unlocks at 5 wins
Increased Trials tokens from completing and winning Trials matches.

Wisdom
Unlocks at 7 wins
Grants bonus XP from Trials Wins, scaling with the number of Wins on a Ticket.
- Passages can be used throughout a Trials weekend and can be Reset at any time.
- Only one Passage can be purchased at a time, but players can switch them out when new ones unlock.
- Progress will reset with each Passage purchase.
Trials Bounties
Along with Passages, players can also purchase three different Trials Bounties which will reward players for completing them: Weekly Bounties will reward XP, Glimmer, 35 Valor Rank Points, and 5 Trials Tokens; Daily Bounties will reward XP, 15 Valor Rank Points, and 2 Trials Tokens; and Additional Bounties will offer XP and 2 Trials Tokens.
Rewards
Players with 3, 5, or 7 wins on their Trials Passage will be granted a Weekly Challenge Trials Reward based on those wins which can all unlock on a single Passage. Once three losses appear on a Passage, wins will no longer count until the Passage is reset or a new one is purchased.
The following shows what rewards will be granted with each amount of wins on a Trials Passage:
3 Wins= Powerful Gear (Tier II)
5 Wins= Powerful Gear (Tier III)
7 Wins= Pinnacle Gear
Going Flawless on a Trials Passage will grant players access to The Lighthouse, a reward space only available to players with a Flawless Passage. Players will get access to Pinnacle Gear from the Flawless Chest.
Pinnacle Gear will be given once per week, per class.
Once the Chest has been opened and players leave The Lighthouse, a new Flawless Passage will need to be completed to return.
Trials Engram
Players can turn in Trials Tokens to Saint-14 to increase their reputation and earn Trials Engrams. These Engrams will contain any piece of Trials gear that a player has previously earned.
Any Trials Tokens that a player doesn't spend will be removed when Trials ends on Tuesday at the weekly reset.
Trials Gear Glows
Players who go Flawless each week and have their Trials gear equipped will have a yellow glow that will appear, fading slowly after one week. To refresh the glow, players will need to go Flawless again.
Once a player goes Flawless, they will receive two unique Trials emblems that can further change their glow color:

Light for the Lost
Trials Glow turns white when equipped
Lightmakers wear this emblem when carrying other players to the Lighthouse.

Flawless Empyrean
Trials Glow turns red when equipped
Lightbreakers wear this emblem when trying to block players from getting to the Lighthouse.
Stat trackers can be added to these emblems to show the number of Lighthouse carries or Lighthouse shutdowns, respectively, or other Trials stats.
Credit: Bungie Help Article
Last update: March 12, 2020