---
ℹ️ To find out what the Weekly VoG Challenge and Timelost weapon is, visit our Raid Challenges page.
The time lost Raid returns. Stored away, deep in the Vault of Glass on Venus is Atheon, Time's Conflux. No one knows what this Vex is. Guardians must access the Vault, navigate the fractures in space and time, and terminate Atheon before it can become an unstoppable threat.
Destination: Ishtar Sink on Venus
To launch this raid, select the node from the "Legends" playlist on the main screen.
Recommended Power
Normal: 1600
Master is only available when Vault of Glass is the featured weekly raid.
NOTE: Please note, this could change with a new season/DLC.
Rewards
Normal: Legendary Raid Gear
Challenge Mode: x2 Chests
Master Difficulty: Stat-Focused Armor and Timelost weapon. This is now only available when VoG is the weekly featured rotator. When VoG is the weekly featured raid, legendary raid gear is farmable and all challenges will be active.
NOTE: If you're looking to get the new Timelost weapons and stat-focused armor, you must complete the raid at Master difficulty first. Check out the Raid Challenges page for more details.
Related: Raid Challenges page
UPDATE:
Quality of Life Changes – Boosted Triumphs (Raids)

In the past year, the Raid and Dungeon team at Bungie added Triumphs to new raids and dungeons that give a higher chance of receiving Exotic weapon drops once completed. In Season 21, boosted Triumphs are being added to legacy content with randomly dropped Exotic weapons to match the standard for raids and dungeons. These Triumphs are retroactive, so if you've already completed them, you'll immediately start getting a boost.

Vault of Glass: Vex Mythoclast

TRIUMPHS
RATE BOOST
Flawless Vault of Glass
+3
Master Glasser
+1
Challenges:
Wait For It…
The Only Oracle For You
Out of Its Way
Rabid Relic
Eyes on Antheon
+1 per (5 total)
Complications:
Dragon's Den
Take Cover
Tempered Teleport
Strangers in Time
Ensemble's Refrain
+1 per (5 total)

Source: TWAB – May 4, 2023
---
Every yellow-bar Wyvern must be killed as they are sacrificing themselves to the confluxes.

Players cannot destroy the same oracle more than once.

Keep the Templar from teleporting.

Players must defeat the Praetorian and Wyvern at the same time.

Each player teleported can only destroy one oracle in each spawn set.
Encounters and Challenges
[wptb id="110372" not found ]
Hidden Chests and Collectibles
Source: r/RaidSecrets
---
Vault of Glass Loot
Loot Table
Swipe or slide the chart below to view more.
| | | | | |
| --- | --- | --- | --- | --- |
| | | | | |
| | | | | |
| | | | | |
| | | | | |
| | | | | |
| | | | | |
| | | | | |
| | | | | |
Weapons
Type: Exotic Fusion Rifle

Slot: Energy

Element: Solar

Ammo: Primary


Type: Scout Rifle

Slot: Energy

Element: Solar

Ammo: Primary


Type: Rocket Launcher

Slot: Power

Element: Solar

Ammo: Heavy


Type: Hand Cannon

Slot: Kinetic

Element: Kinetic

Ammo: Primary


Type: Shotgun
Slot: Energy

Element: Arc

Ammo: Special


Type: Sniper Rifle

Slot: Kinetic

Element: Kinetic

Ammo: Special


Type: Machine Gun

Slot: Power

Element: Void

Ammo: Heavy

Timelost Weapons
Armor
Armor Source
Helmets: Conflux, Gatekeeper, Atheon
Arms: Conflux, Oracle, Templar
Chest: Templar, Atheon
Legs: Oracle, Gatekeeper
Class Items: Conflux
Armor Mods
Other Items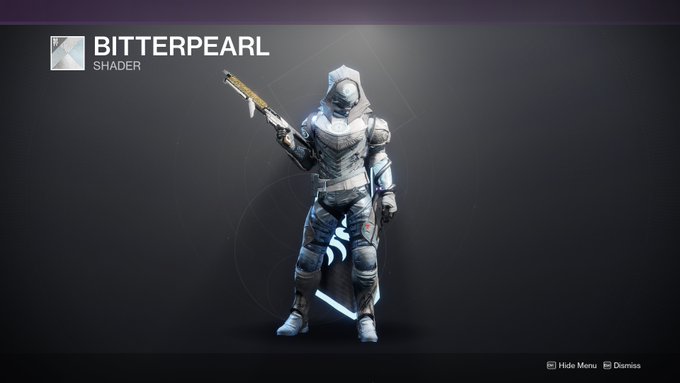 Image: @DestinyNewsCom
Image: @DestinyNewsCom
---
Resources