NOTE: To find out what the Weekly Master VoG Challenge and rewards are visit the Raid Challenges page.
---
__
VAULT OF GLASS 
The time lost Raid returns. Stored away, deep in the Vault of Glass on Venus is Atheon, Time's Conflux. No one knows what this Vex is. Guardians must access the Vault, navigate the fractures in space and time, and terminate Atheon before it can become an unstoppable threat. (Location: Ishtar Sink on Venus, launch the raid by selecting it from the Legends playlist on the main screen).
Recommended Power
Normal: 1300
Master: No minimum Power requirement to enter, enemies will be at 1350 Power
Weekly Challenge: Complete the Vault of Glass raid challenge on any difficulty. Reward: Pinnacle Gear
Rewards
Normal: Pinnacle Raid Gear
Challenge Mode: x2 Chests – Pinnacle Raid Gear
Master Difficulty: Stat-Focused Armor and Timelost weapon (one weapon and armor piece will rotate weekly with the VoG challenge mode). Completing Master Vault of Glass also unlocks the final Triumphs required for the Fatebreaker raid Seal and title. Once completed, players may equip their in-game title and purchase the Bungie Rewards pin if they choose to.
NOTE: If you're looking to get the new Timelost weapons and stat-focused armor, you must complete the raid at Master difficulty first. Check out the Raid Challenges page for more details.
---
__
VAULT OF GLASS MASTER DIFFICULTY
Info from article by Bungie
Unlocks: Tuesday, July 06 for all players
How do you enter? 
When signing in next Tuesday, Vault of Glass will offer a Master difficulty option to launch for you and your fireteam. While there is no minimum Power requirement to enter, enemies will be at 1350 Power, so you will want to earn some Pinnacle Power and raise your Artifact levels before attempting a run.
What can you earn? 
First up, Master Vault of Glass unlocks the final Triumphs required for the Fatebreaker raid Seal and title. Once completed, players may equip their in-game title and purchase the Bungie Rewards pin if they so desire.
Second, Master Vault of Glass will also introduce Timelost weapons to Destiny 2. Timelost weapons can be comparable to Adept weaponry from Grandmaster Nightfalls or Flawless Trials Passages, but offer an additional perk in columns three and four for slightly more customization.
Complete Vault of Glass Challenges in the Master difficulty of the activity, and you will be rewarded. Each week will feature a specific Timelost weapon for you to hunt, rotating alongside the available challenge. Once you've earned a Timelost weapon, you may also purchase additional rolls from the chest at the end of the raid (on Master difficulty) using Spoils of Conquest. Note that these will be at a higher price than normal versions of these weapons.
Note: The raid challenge next week is for the Gatekeeper encounter, so I believe the Timelost specific weapon for next week should be one of the following: Found Verdict, Fatebringer, or Hezen Vengeance. The armor that could drop next week, could be Helmet or Legs. Unless I am misunderstanding how this will work (if I am I will make sure to update that info here). Once I know the weekly rotation for the Timelost weapon I will add it to the weekly reset infographic, weekly reset post, and raid challenges page. -Kyber (July 01, 2021)
Please note – Weekly reward lockouts are shared between both Normal and Master difficulties of Vault of Glass. That means encounters, challenges, and hidden chests will only award gear the first time you complete them in either activity each week. They must be completed at Master difficulty first to earn Timelost weapons and stat-focused armor.
Lastly, armor from the Master difficulty of Vault of Glass will focus on specific stats, rotating weekly. If you've been hunting a Prime Zealot Helm with a high spike in the Intellect stat, Master difficulty will give you greater chances for the distribution you're looking for.
Get ready for a fight. 
This won't be a walk in the park if you haven't dipped your toes into the Destiny 2 endgame before. Enemies will be tougher. They'll be looking to put you down with more aggression. A few more Champions will be appearing to defend the Vault. More modifiers will be active, forcing you to think on your feet and come prepared. If you're looking to increase your Power, make sure to complete your weekly milestones for Pinnacle rewards. One way to do that is in the Iron Banner. It's active right now, so make sure to complete those bounties for additional Pinnacle rewards as you prepare for the raid!
Atheon will be seeing you next week. Good luck to all fireteams as they attempt their first Master difficulty raid.
Source: Bungie Article – Jul 01, 2021
Schedule: Please note, this schedule may need to be updated this after Season 15 begins, since that (updates/new content) sometimes can alter rotations.
---
__
ENCOUNTERS AND RAID CHALLENGES
Encounters and Challenges:
Hidden Chests and Collectibles:
SOURCE: The challenge requirements above are from r/RaidSecrets.
Destiny 2: VAULT OF GLASS RAID FOR DUMMIES! | Complete Raid Guide & Walkthrough! by KackisHD on YouTube
Destiny 2: Datto's Very Quick Vault of Glass Challenge Mode Guide by Datto on YouTube
---
__
VAULT OF GLASS REWARDS
You may also view VoG loot via light.gg. Timelost weapon variants most likely will become available once Master difficulty arrives.
Armor:
Drops From:
Helmets: Conflux, Gatekeeper, Atheon
Arms: Conflux, Oracle, Templar
Chest: Templar, Atheon
Legs: Oracle, Gatekeeper
Class Items: Conflux
Weapons:
Timelost Weapons 
Armor Mods:
Other Items:
NOTE: To view Raid Loot via Google sheets click here (Please note, this sheet is currently being updated).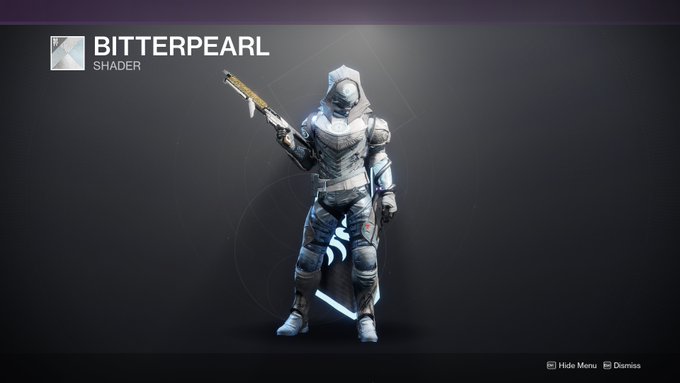 Vault of Glass raid loot pool for the "Cache of Kabr" at the end of the Vault of Glass raid.
---
__
THRONE OF ATHEON BUNDLE
Available Now – Click here to Buy!
Purchase the Throne of Atheon Emote Bundle and receive the 'Throne of Atheon' Exotic emote along with 1,100 Silver (1,000 + 100 bonus Silver) which you can use to purchase Seasons, cosmetics, and more. To unlock your new emote, speak with Master Rahool in the Tower.
---
__
GUIDES AND VIDEOS
How To Beat Every Encounter And Find All Hidden Chests And Collectibles by gamespot.com
Destiny 2: Season of the Splicer — Vault of Glass raid guide via pcinvasion.com
Destiny – Vault of Glass walkthrough and guide via eurogamer.com
Destiny 2 Vault of Glass loot table and rolls guide via polygon.com
Destiny 2 Oracle Locations – How to complete Vault of Glass Raid via dualshockers.com
The Insane New Artifact Mods You Need in Season of the Splicer! [Destiny 2] by Fallout Plays on YouTube
---
NOTES: This page will be periodically updated with new info. See something incorrect or not added? Send Kyber a DM on Twitter or Discord or by filling out the private contact form below.