To pre-order and get details about Forsaken and the Annual Pass

> CLICK HERE <<
Forsaken (Visit Official Website)
Releases: September 4th, 2018
Following years of strife, what remains of the Reef has fallen to lawlessness. You and Cayde-6 are sent to personally investigate the recent unrest. Upon arrival, you soon discover the most-wanted criminals in the Prison of Elders have organized an escape. Beyond the Vanguard's authority, you'll pursue these fugitives deep into the Reef. Explore new regions, awaken new powers, earn powerful weapons, and uncover long lost Awoken secrets. The hunt is on.
Hunt Down the 8 Barons and their Crew
Two New Destinations: The Tangled Shore and The Dreaming City
A Brand-New Raid in The Dreaming City (will have the most bosses out of any Destiny raid)
Introducing Gambit, a 4v4 Competitive PvE Mode
Wield New Powers with Nine Additional Supers
Collect New Exotic Weapons, Armor, and Gear
All-New Weapon Archetype, Legendary Bow
New Story Missions, Adventures, Destination Activities, and more
More Details:
Level increasing to 50 | Power level increasing to 600. (Players will be able to infuse items earned in year 1)
Random Rolls will be available on weapons obtained with Forsaken, which means weapons from Vanilla Destiny 2 will not get random rolls such as Better Devils and etc.
Power level will matter in Iron Banner and Trials again.
Weapon slot customization and Mod system are both being reworked/improved.
… More details and information will be added here periodically.
Destiny 2: Forsaken Annual Pass
Alongside seasonal updates and live events available to every Destiny 2 player, Forsaken Annual Pass provides bonus rewards and introduces three premium content releases (anticipated in Winter 2018, Spring 2019, and Summer 2019).
The Awoken Legend Set
Wrath Majestic Legendary Bow Ornament
Dirge Paladin Emblem
Vestian Ghost Shell
Fireteam Medallions
---
Since the reveal of Destiny 2: Forsaken, players have asked whether or not Cayde's Exotic Stash will be included with pre-orders directly from platform online marketplaces. We can confirm that this pre-order bonus will be available to all players who purchase through the PlayStation, Xbox, and Battle.net online stores before launch.
Additionally, shown below is what players can expect to become available to them in Year 2, based off of title ownership.
For information on purchase eligibility from other retailers, players should visit the official destinythegame.com page.
---
More details: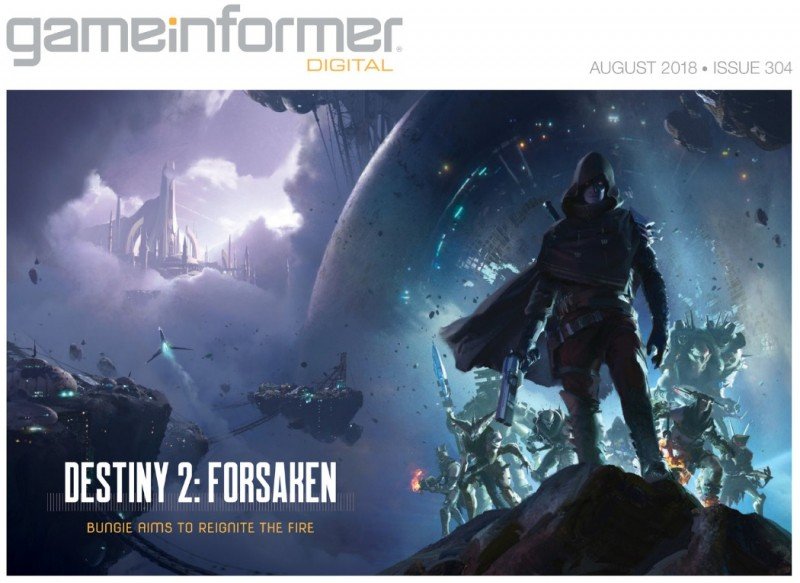 If you're looking to learn more about Destiny 2: Forsaken, Game Informer has you covered. Recently, a team of Guardians hungry for action descended upon our studio, leaving no stone in the Tangled Shore unturned. All month long, you'll be invited to inspect their findings—everything from story to endgame, with a variety of topics in between.
Would you like to know more? Keep your eyes set on GameInformer's Destiny 2: Forsaken Coverage Hub. You can feast your eyes on a rapid fire Q&A with Project Lead Scott Taylor and Game Director Steve Cotton, live now! (Source: bungie.net and @gameinformer)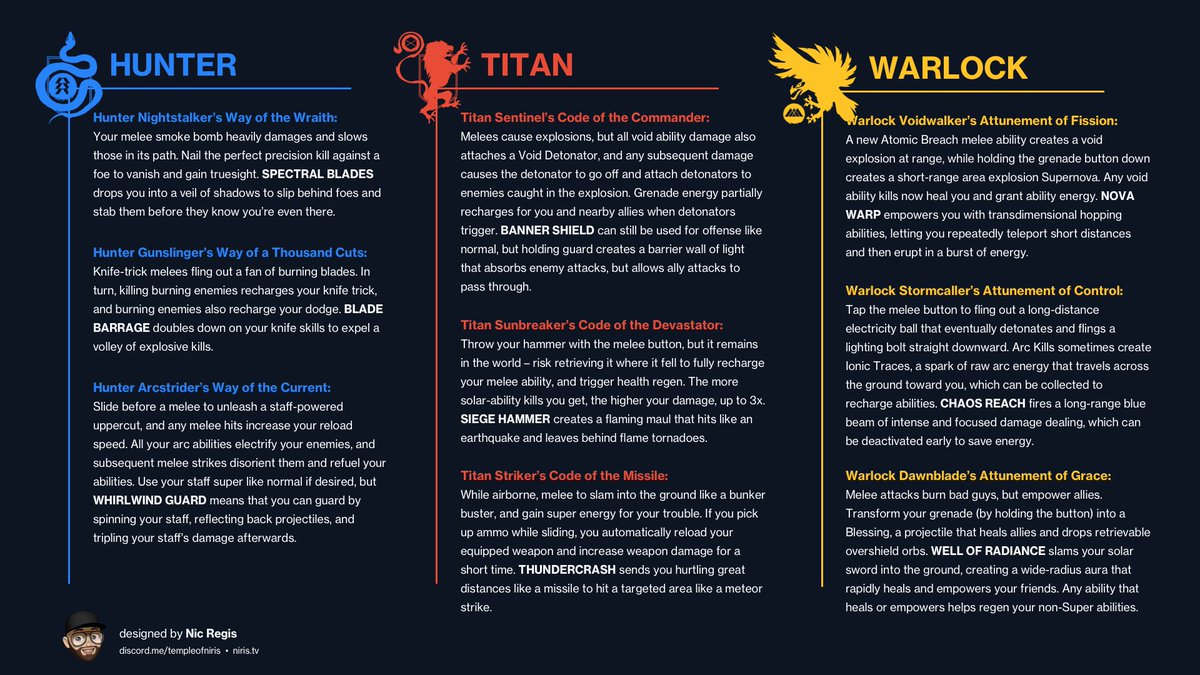 Destiny 2: Every New Super and abilities coming with Forsaken
Read article by Gamerant to find out about new supers and abilities coming with Forsaken.
https://gamerant.com/destiny-2-forsaken-supers/
Image: Nic Regis
---
Videos
Destiny 2: Forsaken – New Weapons and Gear
Destiny 2 – Bungie Developer Insights: July Update
Destiny 2: Forsaken – Building the Bow
Destiny 2: Forsaken – E3 Story Reveal Trailer
Destiny 2: Forsaken – Official Gambit Trailer
Bungie ViDoc – Destiny 2: Forsaken
Destiny 2: Forsaken – Official Reveal
---
This page will have new details and information added to it periodically. Last page update: 06/12/18