__
Full Game Releases: 04.01.21 for PC, Xbox One, PS4/PS5
Demo: Out Now – Download it here for free sqex.link/OutridersDemo
For anyone looking for the Demo on the Sony store – it should now be available: Get it here: store.playstation.com
Websites and Links:
Outriders: Release Date Announce [ESRB] by Outriders on YouTube
---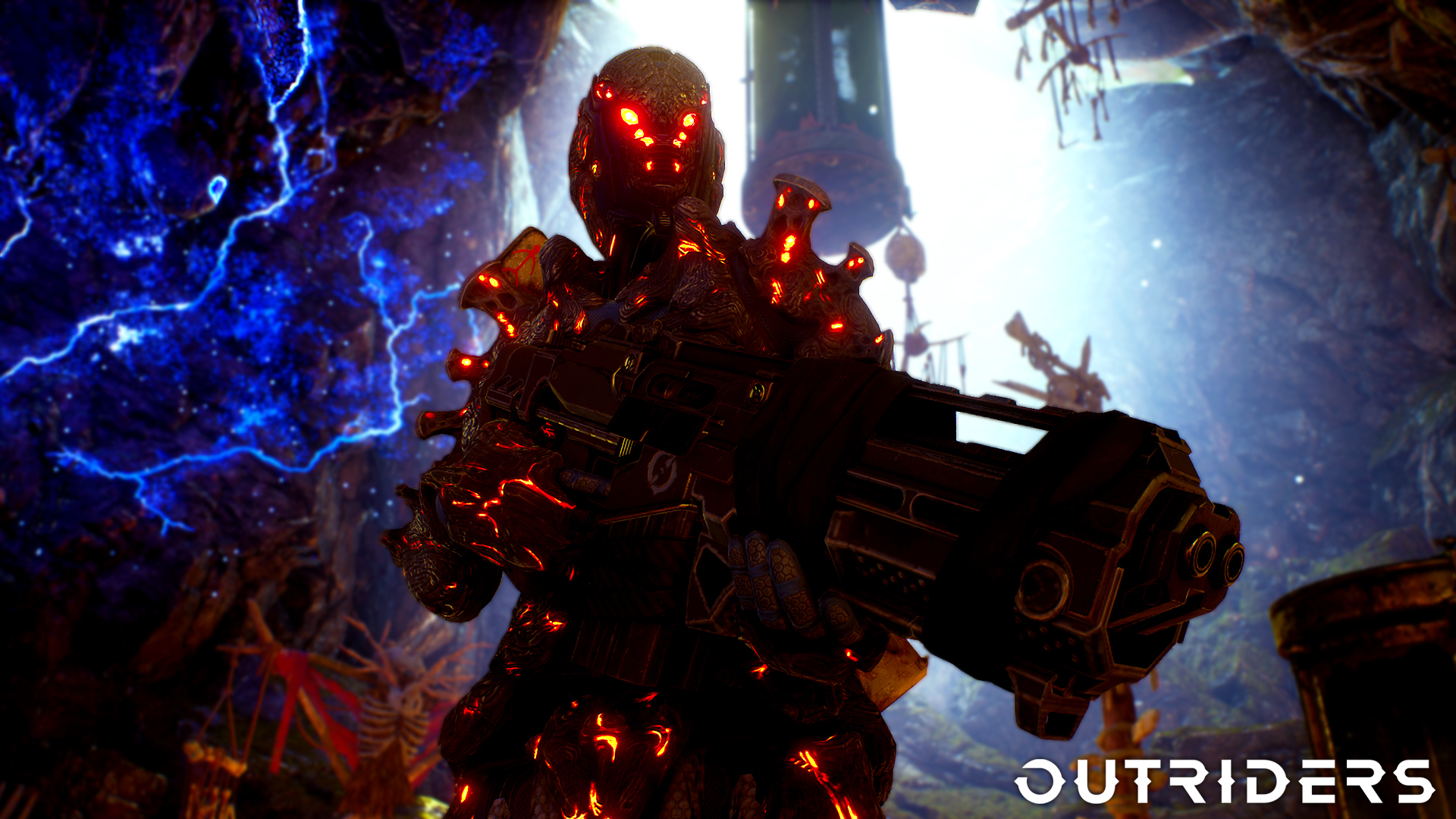 __
ABOUT THE GAME
4 Unique Classes
Create and customise your own OUTRIDERS and choose from one of four unique classes to annihilate your enemy – each with its own devastating array of abilities.
A Dark and Desperate Journey
Discover the hostile planet of Enoch as you embark on a journey to the source of a mysterious signal.
Intense Shooter, Deep RPG
A true genre-hybrid, OUTRIDERS combines brutal and bloody combat with deep role playing systems – including sprawling skill trees and endless gear modifications.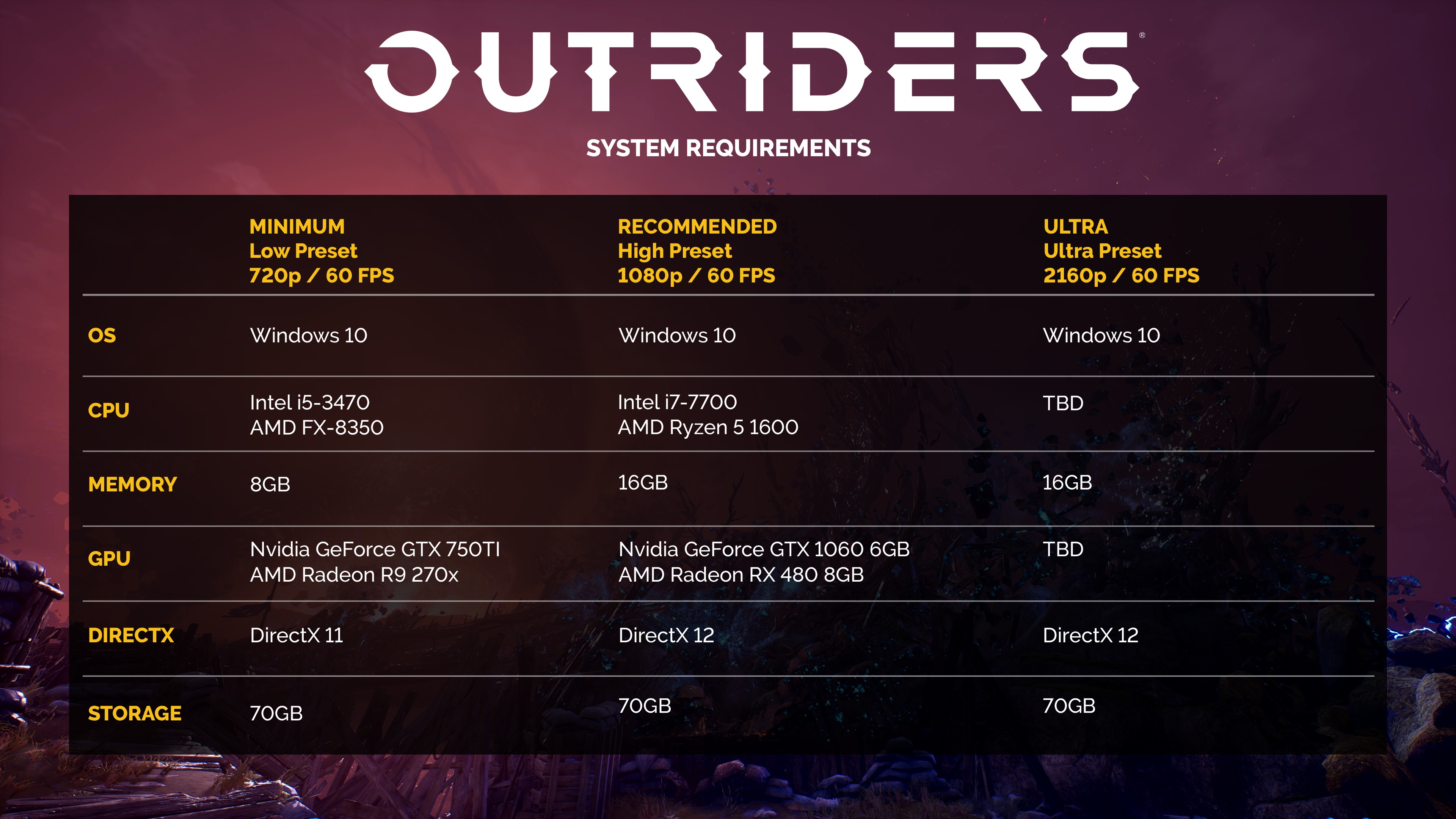 This page will be updated periodically with more info and details.
---